Vintage Wings : From Britain to the Swiss Alps in Tiger Moths (in development)
A broadcast documentary series with unparalleled access to the award winning Tiger-9 display team.
Following the endeavours of Tiger-9, a team of pilots invited to take nine 1930's aircraft on an adventure across Europe for a once-in-a-lifetime display set against the backdrop of a steep Swiss Valley
.
Produced by Gareth Brown | Directed by Katia Shannon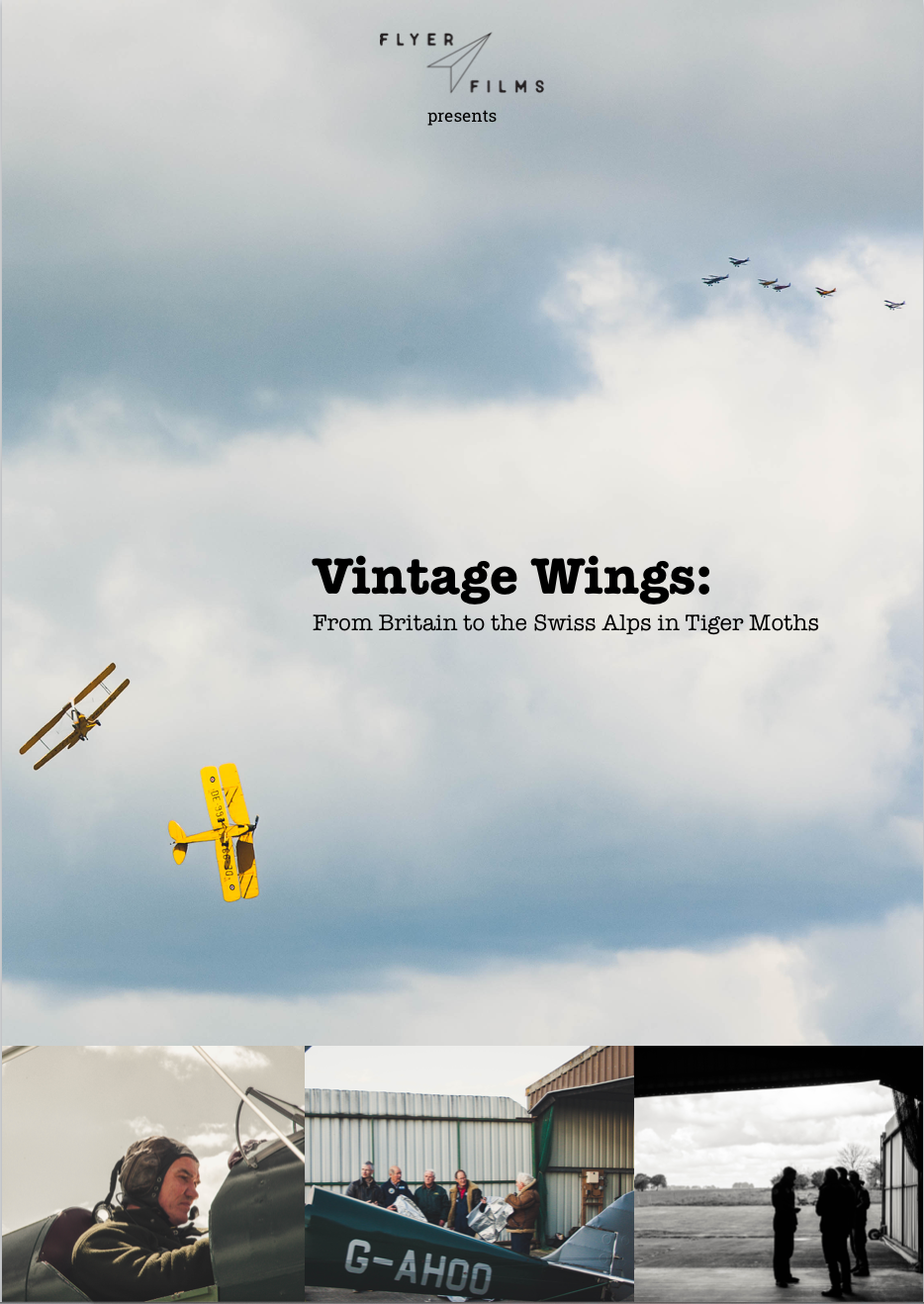 A Eulogy for the Remembered Village (in development)
A documentary short film exploring the relationship between the legacy of artist
Stanley Spencer, his influence on Cookham today and the wider issues of modern
day Britain as a whole.
Directed by Phoebe Nightingale and Will Webb